THE PURPOSE OF CREATION IS TO GIVE YOU THE INFORMATION, WHAT ACTION CAN BE TAKEN TO HOW BEST TO TALK WITH OFFICIALS AND INCREASE YOUR CHANCES OF BUILDING A SKATEPARK IN YOUR AREA
Appropriate approach to officials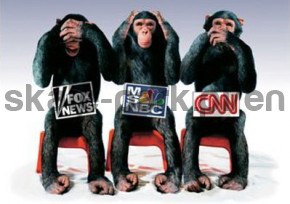 Please contact the person responsible for sport and recreation in your area and umówcie an appointment. Preferably in a place where you meet, but it's important to also official could feel good there.

Before the meeting, and copy number the signatures of both the text and the petition with the signatures of all the pages.

At the meeting, he will speak one or two people who already choose. There is przekrzykujcie. People saying let submit your request for a skatepark, the case for the creation of an object (sport is healthy, we have no where to go, and how will the skatepark is not going to destroy walls and benches, for example, under the Authority, will spend an active afternoon, etc.). Talk calmly and rationally, do not get rid of or provoke. It was emphasized that it is not just a whim of several people, but also that you have the support of many people, not riders, including adults. Allow me to express my support previously acquired influential people, but mostly you talk.

If you meet with a positive reception, try to stay in touch with the officer leading the case. I still look after the case is moving forward and at what stage of development it is.

If there is no willingness to cooperate with the city, nasilcie campaign of collecting signatures, enjoy the support of the media. If nothing changes, you can pay attention to each other in organizing the protest. Protest must report three days before the meeting at the office of the city. Earlier prepare some banners, cheers, good to have a megaphone. Come and support your friends and colleagues / classmates, even adults. Urządźcie protest before the office of the city, but so as not to interfere with random passers-by. At the protest can bring skateboards, roller skates, BMX and make a mini contest and show your skills. It will appeal to the media and passers-by who can will support you and give you more signatures.
Do not give up, and even how hard will always strive for the goal!