THE PURPOSE OF CREATION IS TO GIVE YOU THE INFORMATION, WHAT ACTION CAN BE TAKEN TO HOW BEST TO TALK WITH OFFICIALS AND INCREASE YOUR CHANCES OF BUILDING A SKATEPARK IN YOUR AREA
Funds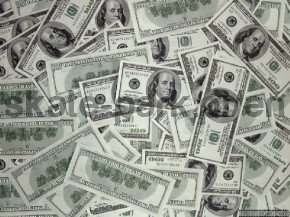 99% of all facilities in our country is built from the budget of the city / municipality (sometimes from EU funds for example. EU funding - such programs under the link).

To the city was and zaklepało such measures must have a reason to do so.
1. Elections are approaching and the need to demonstrate - a good excuse for that to convince the city skatepark.
2. They must KNOW THAT PEOPLE ARE IN THE CITY, WHICH ARE WHERE TO RIDE - you have to keep going and to rebuke the skatepark, skatepark ask (when it is), etc. YOU ARE RESIDENTS AND WHY HAVE NOT yet skatepark (and for example court, playgrounds , are already swimming).
3. Often, for example that destroy the stairs, railings, walls of public (because it is so), and it's a good reason for the city to see. How will the skatepark is not going to destroy them.
4. Less drunkenness in blocks, because instead of burning grass and drink booze DAILY We go after school rolls, boards and BMX (and destroy the walls), but if we had a skatepark ...
5. If you have an acute desperation that can do for example a manifestation of the Office, but it requires the mobilization of a larger group of riders.
Other ways, more complicated, but worth the effort.

Building professional skate park is not cheap. That's why it can help you in talks with a potential investor (the city sports center or a private company), where you will be able to demonstrate the acquisition of some of the funds on their own. How to do it?

At the beginning you have to register as a non-governmental organization, non-profit organization. For all persons, institutions and companies that may be interested in the allocation of money for the benefit of your business must be clear to whom and for what purpose give money. If you will get the status of a public benefit organization, you can spend your goal of 1% tax. Instead of creating your own organization, you can also look for existing, which is pulled by your target to your business. Such a solution would be good also for the reason that they may have already some experience in similar activities, and to know what and how to do it.

The next step is to look for sponsors. Skateshopy, manufacturers of clothing and equipment you may want to at least to some extent help in exchange for a banner or some form of information that helped in the construction of the skatepark. You can try to convince them that the skatepark is driving more interest and thus increase the number of potential customers. Other companies that may be interested in sponsorship, these local, wishing to present themselves as the best of the surrounding communities, as well as those associated with sports, activities, etc. that its offer direct to young people.

Before we made contact with a potential sponsor, Work out an exact plan of what you want from it and what you can give in return. Prepare well for the talks, the best rozpiszcie her on a sheet before you call.

Another way to get money is public collection and events connected with the collection of money.