THE PURPOSE OF CREATION IS TO GIVE YOU THE INFORMATION, WHAT ACTION CAN BE TAKEN TO HOW BEST TO TALK WITH OFFICIALS AND INCREASE YOUR CHANCES OF BUILDING A SKATEPARK IN YOUR AREA
Purpose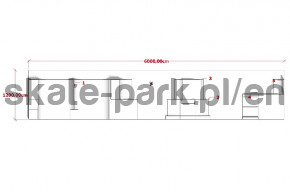 Why skatepark? And why not;)
Skatepark is just another sports facility. Place to ride their skateboards, roller skates, BMX bikes (MTB too slowly - see FAQ). In Poland, the first violin plays other sports, but fans of Best trick is growing. Skateboarding is a sport. Just another, but it is also a way to spend leisure time and activities. A skatepark is a special place where you can go and meet people who share a similar passion.
On skateparkcan also be competitions and such events are more and more.Players compete against each other for example, knockout, runs are scored by judges, the best raiderzy meet in the finals to compete for cash prizes and gifts. Another challenge is the Best Trick - here, only one trick and wins best (although there are also events where they can also be additional prizes). Of course, no award can not match the acclaim. Some events can collect hundreds of personal audience (even already formed around the square where the parks are bleachers for spectators). Of course, this is a modest number compared with other popular disciplines, but skateboarding is growing so rapidly that some of the city can already enter the competition to its annual calendar of events.
Skatepark showcase the city? And now, quite seriously, why not.